Related post: Ba vi national park - exploring the wonder of Nature
In recent years, ecotourism has been growing rapidly in many countries around the world and is increasingly attracting the attention of the social strata.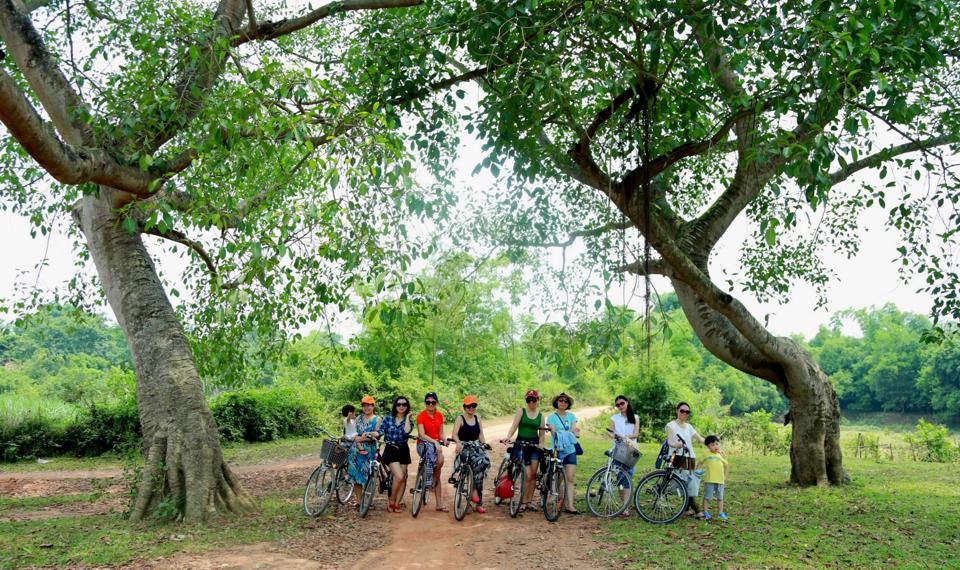 In addition to contributing nature conservation, protection of biodiversity and cultural communities; the development of ecotourism has brought tremendous economic resource and also a chance to increase employment and improve incomes for local people, especially people in remote areas where has the natural reserves and attractive landscapes. Additionally, ecotourism also contributes to improving intellectual standards of the people through education about environmental protection, history, culture and recreation. Therefore, Ecotourism is seen as an effective solution to protect the ecological environment.
Vietnam has many conditions for developing ecotourism. Vietnam has enough terrain kinds from sea, coastal, lowland, midland and mountainous with the tropical monsoon climate, also the inhabited by many ethnic communities with thousands years of national construction.
Regarding the natural potential for ecotourism development, the most important feature is Vietnam have the biodiversity, as well as typical ecosystems. The unique ecosystems in Vietnam includes: Coral ecosystem, Wetland ecosystem, coastal sand ecosystem, tropical forest ecosystem. Vietnam has 14624 plant species including many rare species like Cycad developed from the Mesozoic. Vietnam has about 1000 timber species, 100 species have oil, more than 1000 species of medicinal plants, 100 species of edible forest fruit… Vietnam has 11217 species of fauna including 1009 species and subspecies of birds, 265 species of mammals, 349 species of reptiles, amphibians, 2000 species of marine fish, 500 species of freshwater fish and thousands of species of shrimp, crabs, molluscs and other aquatic organisms. In the 20th century 5 new large mammal species have been detected in Vietnam.
The humanistic potential for ecotourism development in Vietnam is very diverse and rich. Vietnam has thousands of years of history of building and defending the country with diverse cultures of the 54 ethnic groups. In the number of 40,000 existing monuments, more than 2,500 monuments are officially ranked by government. The most typical is Hue Citadel, Hoi An old town, the My Son and Hue royal court music were recognized by UNESCO as world cultural heritage. Vietnam also has many traditional festivals, craft villages and an exquisite culinary. All of these elements have created the attractiveness of Vietnam in tourism.
some ecotourism destinations in Vietnam
Tam Coc-Bich Dong in Ninh Binh province
Tam Coc-Bich Dong is Located mainly in Ninh Hai Commune, Hoa Lu district, Ninh Binh province. It is also known as the famous Halong Bay on land is a key tourist destination of Vietnam. Whole area including the system of limestone caves and historic relics of Vietnam related feudatory dynasties.
Phong Nha-Ke Bang
Located in Bo Trach and Minh Hoa district, Quang Binh province, it is about 50 km from Dong Hoi city and about 500 km from Hanoi capital. Phong Nha-Ke Bang National Park is located in a limestone area of about 200,000 hectares. Phong Nha Ke Bang has an unique sequence of caves. karst topography here includes the underground rivers and beautiful caves. this area also has rare fauna and flora listed in the Vietnam's Red Book and Red Book of the World.
Cat Tien National Park
Cat Tien National Park is located in the area of 5 districts, it is about 150 kilometers from north of Ho Chi Minh city. Characteristic of this national park is a tropical humid lowland area. Cat Tien National Park is one of the world biosphere reserve in Vietnam. This is also home to the only specie remaining rhino in Vietnam is Javan rhino.
Halong Bay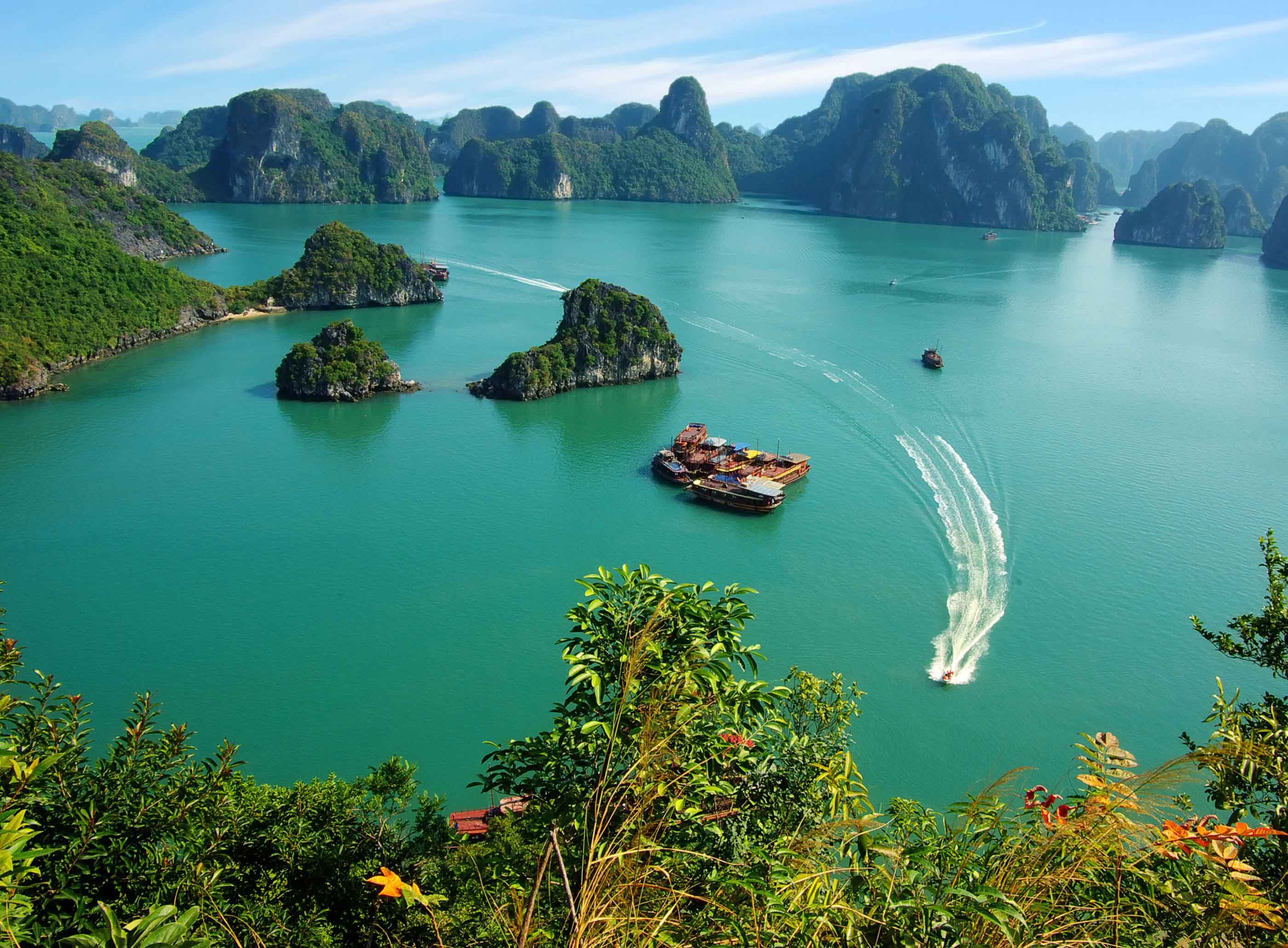 Halong Bay Includes thousands of rocks, islets, caves created a stunning tourist attraction. Ha Long is also a place to preserve hundreds of rare animals and plants. Ha Long Bay has a diverse marine ecosystem and coral reefs. With its values, Ha Long bay was recognized as a World Natural Heritage in 2007.
Cuc Phuong National Park
Cuc Phuong National Park is a nature reserve, SUF is located on the territory of 3 provinces including Ninh Binh, Hoa Binh and Thanh Hoa. This national park has the diversity of fauna and flora characterized by tropical rainforest. Cuc Phuong has 2,000 vascular plant species, and many rare animal species.