Vietnam is a beautiful country with many landscapes and historical relics from the north to the south. Each part of the country has it own attractive destinations and a common itinerary to visit.
Below is a normal itinerary that usually chosen by the guest and also usually be arranged by local suppliers.
Vietnam has two centers of tourism are Hanoi and Ho Chi Minh City. Each of them has an international airport is Noi Bai airport (Hanoi) and Tan Son Nhat airport (Ho Chi Minh City). You can choose one of them to become the first arrival destination. Depending on the time that you have for your trip you will decide to visit how many destinations and how long you stay there. If you choose Hanoi to visit first, the main route is Hanoi in the north, Hue - Da Nang - Hoi An in the central and Ho Chi Minh in the south. If you choose Ho Chi Minh for your first destination, the main route is Ho Chi Minh City, Hue – Da Nang – Hoi An, and the last one is Hanoi.
Destinations and itinerary for the North Vietnam:
In the north, Hanoi will be your "transshipment destination", almost the tours start from Hanoi and finish here too. Hanoi also has some "must see" destinations: Hoan Kiem Lake, Hanoi old quarter, temple of literature, Ho Chi Minh complex, Hoa Lo prison, museum of ethnology… Normally the guest will stay in Hanoi one or 2 days for discovering all of these destinations.
Halong bay is the next destination. This is the land that was loved by Mother Nature with an amazing beauty. Halong bay was recognized as Natural Heritage by UNESCO. There are three kinds of tour in Halong bay are day tour trip, 2 days 1 night trip and 3 days 2 nights trip. Cruise trip is preferred for the trip to Halong. Halong bay has nearly 1 thousand cruises from 2 stars to 5 stars cruise. Depending on your time and your budget you can choose the most suitable option. But a small tip for booking cruise in Halong bay is the price should be from 100 USD upward to have a good cruise.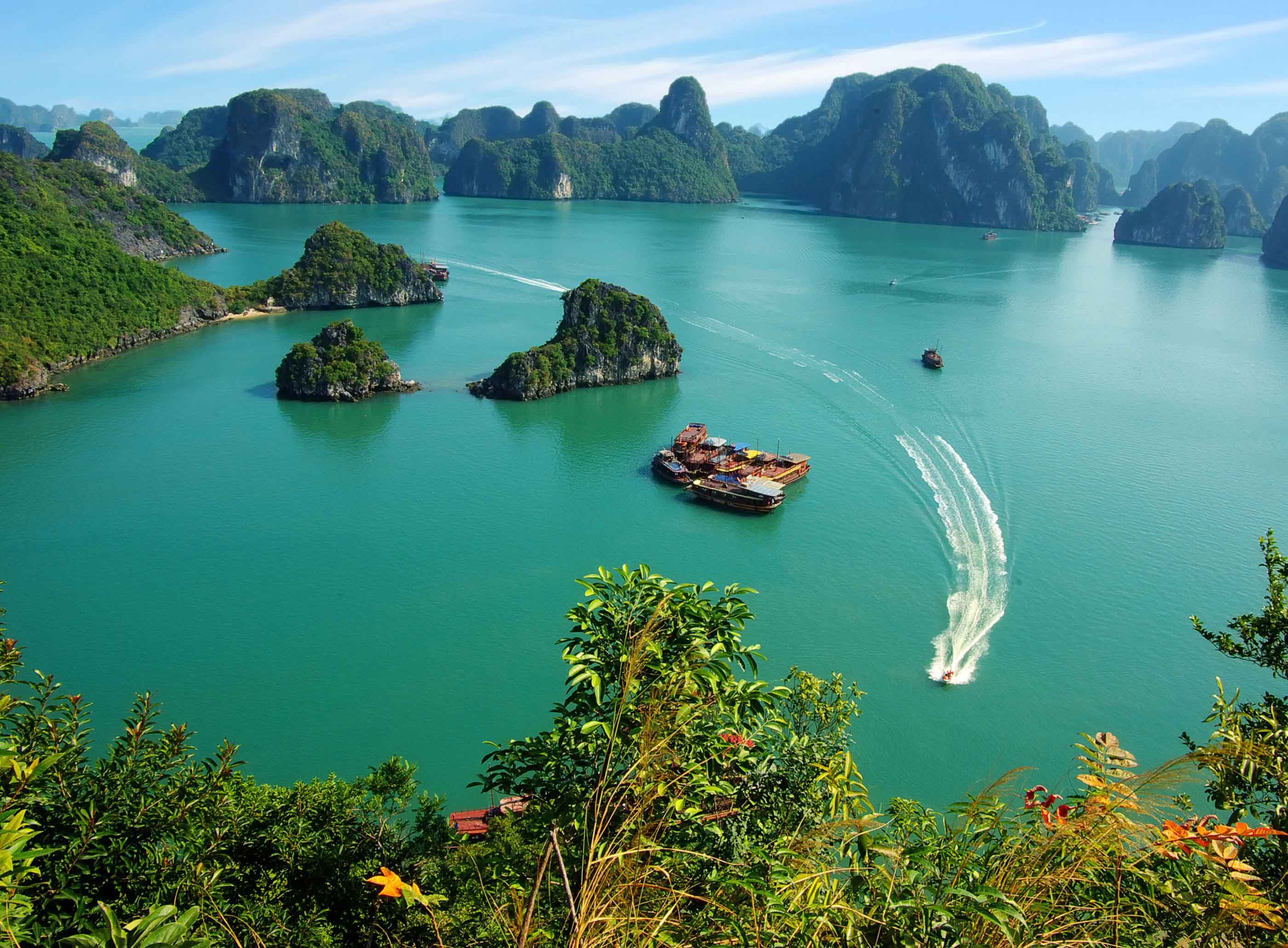 Sapa is a famous destination for its natural and cultural beauty. Train is the best transportation to Sapa. It takes about 8 hours from Hanoi to Lao Cai, therefore tourist usually use the night train to save the time. From Lao Cai the guest will use shuttle bus to move to Sapa and it takes about 1 hour and a half. The normal itineraries for Sapa are 2 days 3 nights and 3 days 4 nights.
Ninh Binh province is a famous destination for all nature beauty, historical relics, and religion architecture. It is called Halong bay on land with many small mountains. Tam Coc Bich Dong, Trang An, Dinh – Le temple, Bai Dinh pagoda are the famous places in Ninh Binh. Normally the guest chooses the one day tour to discover Ninh Binh, the tour start from 8 am and finish in the late afternoon.
If having more time, tourist can visit some other destination like Mai Chau to discover the lifestyle of Thai ethnic group or come to Perfume pagoda to know more about Buddhism in Vietnam.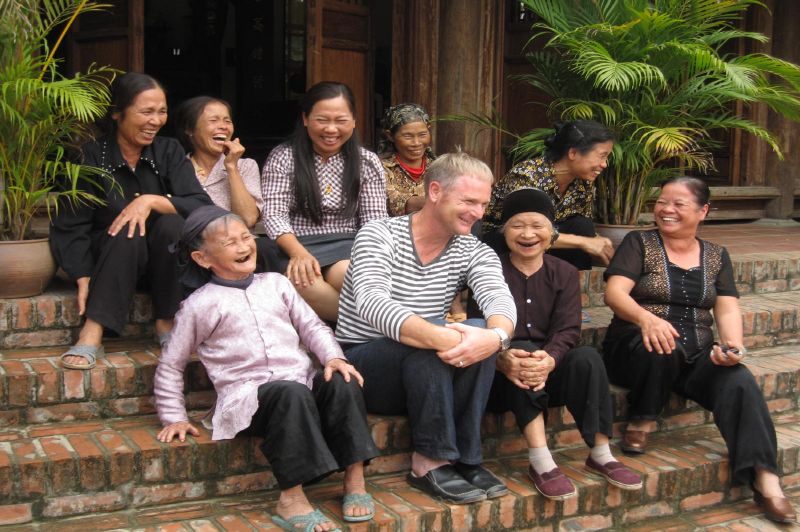 Recently, Moon Garden Homestay is a beautiful destination that be chosen to stay in Hanoi. Visiting here, tourist will have chance to discover local lifestyle by chatting with local people or working at the farm. More over, this is an ideal destination to discover Vietnam traditional architecture by visiting Duong Lam ancient village, Mong Phu Communal house or Mia pagoda.
There are many other destinations to visit and many ways to discover, but this is the most popular way to travel to the north of Vietnam.
(To be continue)