Not only Vietnam, there are many Asian countries also celebrate this festival. Each country has its own legend for the Mid Autumn Festival, in Vietnam is the legend of Mr. Cuoi – a herd boy getting lost to the moon, or in China is the legend of a beautiful fairy Chang E and her husband Hou Yi.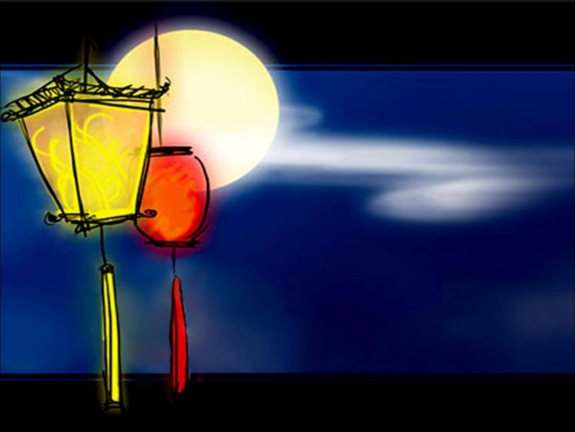 autumn festival has another name "Doan Vien" means gathering day of the family. Just as its name implies, the Mid Autumn is the occasion for the family members to come back home and stay together. This is the time for forgetting the busy of daily life and gather together to enjoy a warm cup of green tea, sipping sweet cakes, just watching the full moon and talk about childhood memories. This is an opportunity for family members to express the gratitude to the ancestor. In the full moon night, the families prepare fruits, cakes, wine, tea decorated fussily to offer their ancestor.
Mid autumn festival is a holiday that children eagerly wait, because on this occasion the parents will buy for their children toys like mask, star lantern or watching lion dance, lantern parade and join cultural performance to celebrate the festival.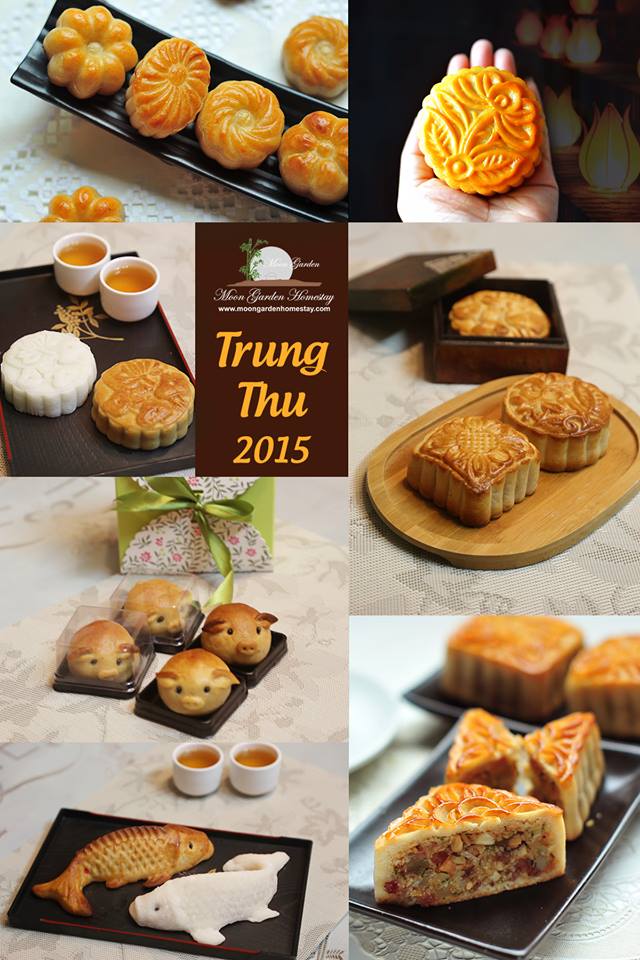 The festival is an opportunity for ladies to express their ingenuity by decorating offering tray. The tray normally has a puppy made by grapefruit in the center, around has presented more fruit and the mother pig shaped cakes with stubby fat piglet herd or carp shape cakes. Indispensable in the Mid Autumn Festivalis Nuong cake and Deo cake. These kinds of cake are also meaningful gifts to give each other during this traditional festival.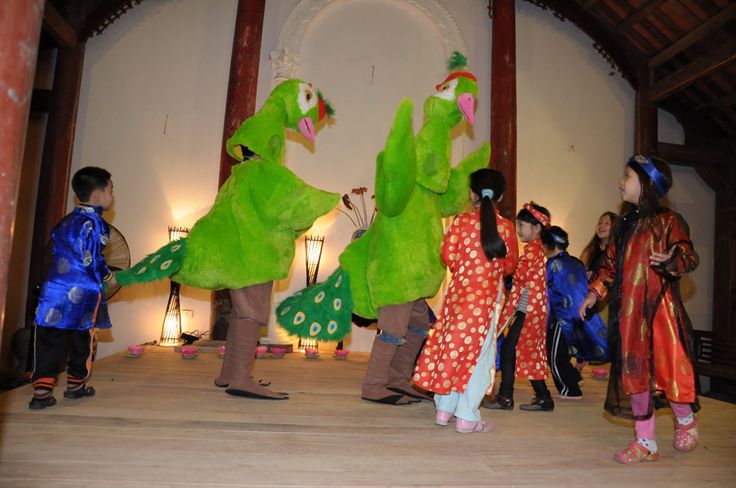 There are many activities in the Mid Autumn festival: Moon worship, Trong Quan perform, Unicorn dance… On the mid August night in lunar calendar, each family not only prepares a stray of cakes and fruit to offer ancestor but also prepares to offer the Moon. They pray for a good weather and a bumper harvest. Trong Quan performing is the traditional performance of Vietnamese people in Mid Autumn festival. The girls and boys divide into two groups to sing by turn. Sometimes the songs are the popular songs, sometimes are the poems or the singer instantly think and sing. Unicorn dance is the activity that the children are very expected. The Unicorn is symbolized for luck and good things. On the Mid Autumn night, some boys wear the cloth with the Unicorn shape and dance to the beat of drums. They dance along the street of the village; many children follow the dancers and sing together.
Mid Autumn Festival is a full of humanistic significance traditional holiday, shows the respect for ancestors and the love to nature beauty of Vietnamese people. This is also a beauty of Vietnamese culture that very attractive to foreigner.