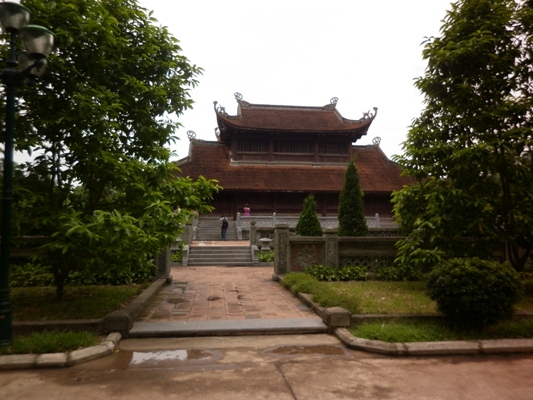 The citadel was built into the quadrangular structure; each side is 40 meters length, the wall is 5 meters height and 4 meters width. Four sides have four gates named Tien (means front), Hau (back), Ta (left), Huu (right). Each gate has a gazebo, and two cannons to protect the citadel. Nowadays, there are only two cannons in the Northern gate are preserved.
As many other fortresses, around Son Tay citadel is the system of protection channel. The channel is 3 meter depth, 20 meter width, and 2 kilometers of perimeter linked to the Tich River. The main parts of the citadel were built by the North-South axis including flag pole, the palace, Doan gate, Kinh Thien headquarter, Vo temple…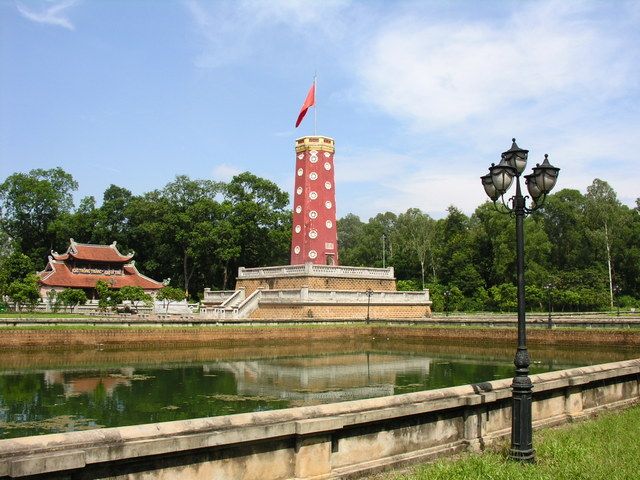 Visiting the citadel from the south gate, the tourist will see a path with many old trees, inside the gate is the flag pole with 18 meters height. The flag pole was built on a steady laterite pedestal with the railing around. On the body of the flag pole has the holes with the rosette and paper fan shape to get light for the flag pole. Inside the flagpole has a spiral staircase leads to the top, from their tourist can see the panoramic of the Son Tay citadel.
The next part of the citadel is Doan Mon (Doan gate). The gate has 3 main gates: the biggest one in the center and two smaller gates in two sides. Behind the Doan gate is a large yard led to Kinh Thien palace. This is the most important part of the gate where the kings discussed the national issues with the mandarins. The East of Kinh Thien palace is the food warehouse and the prison where the family members of the solders lived. The West of the Kinh Thien palace is the Vo temple – where worship the people who laid down for protecting the citadel. With the value of history and architecture, the citadel was recognized as national historical relic in 1994.
Coming to Son Tay citadel, tourist will feel like getting lost in the ancient world with the ancient giant trees or the moss walls and an ancient architecture. Near by Son Tay citadel is Duong Lam ancient village. Tourist can combine two destinations for a tour. In Duong Lam, tourist can visit many ancient houses and temples with traditional architecture: Mia pagoda, Mong Phu communal house, Ngo Quyen temple… This tour will definitely give the guest a memorable experience about Vietnamese traditional architecture and culture.