There is a truth in Hanoi: if you want to enjoy delicious and unique foods, you must find small lanes and enjoy street foods. It is very different with the food in luxury restaurant, you may have a good quality food but you can not find a right taste of the local dishes. If you want to discover the food in a right taste, enjoy Hanoi street food, and of cause you do not have to pay too much for them.
Underneath are some suggestions for your journey to discover Hanoi street food
1. Grilled Nem Chua No 10 Au Trieu street
The grilled Nem Chua restaurant at number 10 Au Trieu street is open from 14 pm until 0h am. It is called "restaurant", but actually this restaurant is very simple with no table, it just have the strays of Nem Chua put on the small chair. But it seems not effect to the eagerness to enjoy the delicious of the food. Different from fried Nem Chua with a light yellow color, Grilled Nem Chua still keep the light pink color of meat and the inherent slightly sour taste of nem chua. Grilled Nem Chua is served with chilli sauce. It is just 4.500 VND per 1 grilled Nem Chua (1 USD = 20.000 VND), it is very hard for you to find a delicious but cheap food like this.

2. Mango Sweety in Nguyen Truong To Street
Sweety is one of the characteristics of Hanoi street food, and Mango Sweety is one of the most delicious sweety in Hanoi. Many people know about this sweety, but if you want to enjoy the best tast of this special sweety, No 2 Nguyen Truong To is the right address for you. This is the most crowded one in Hanoi.
Mango is made from Mango fruit, gracilariam, milk and cream. Therefore, when you enjoy mango sweety you would find the aroma of mango combine with the sweet of milk. The price for 1 bowl of mango sweety is 8000 VND.

3. Fried noodle No 206 Kham Thien
one of very unique Hanoi street food is fried noodle, even to Hanoian, this is a novel dish. From soft white noodle, the chef will cut them into quare ones, after that the noodle will be fried in a short time to be come harder. When the diner comes, the chef will fried it carefully to have the unique fragrant.
Fried noodle looks like small pizzas with the the crispy of the outer and the limpness inside. Fried noodle is served with beef sauce. The sauce includes beef, onion, carot... make the delicious flavor for this dish.

4. Yogurt with jackfruit at No. 22 Ba Trieu street
located in outside of Hanoi old quarter, but Hoang Anh sweetyhouse is always crowded of guests. This sweetyhouse has many kind of sweety made from yogurt, but yogurt with jackfruit is the most famous one. This sweety has yourgust, fiber of jackfruit, jelly…
4. Bread with beef au vin No. 252 Hang Bong street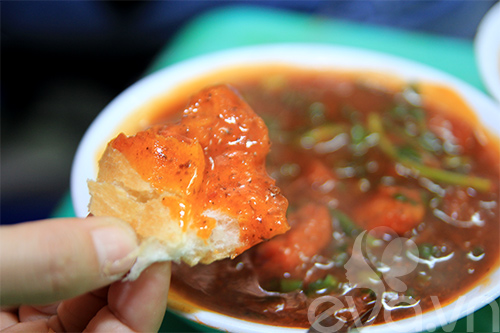 bread is in the top of Hanoi street food, but there are many ways to make a good bread, bread with beef au vin is one of them.
The beef to make beef au vin is rib meat and tendon. After marinating, beef will be stew with a little bit of wine. After that the chef will add herb and onion to make the flavor for the soup.
The bread is soaked deep to the soup and enjoyed after becoming wet.
6. Donut Gia Trinh No. 17A Ly Nam De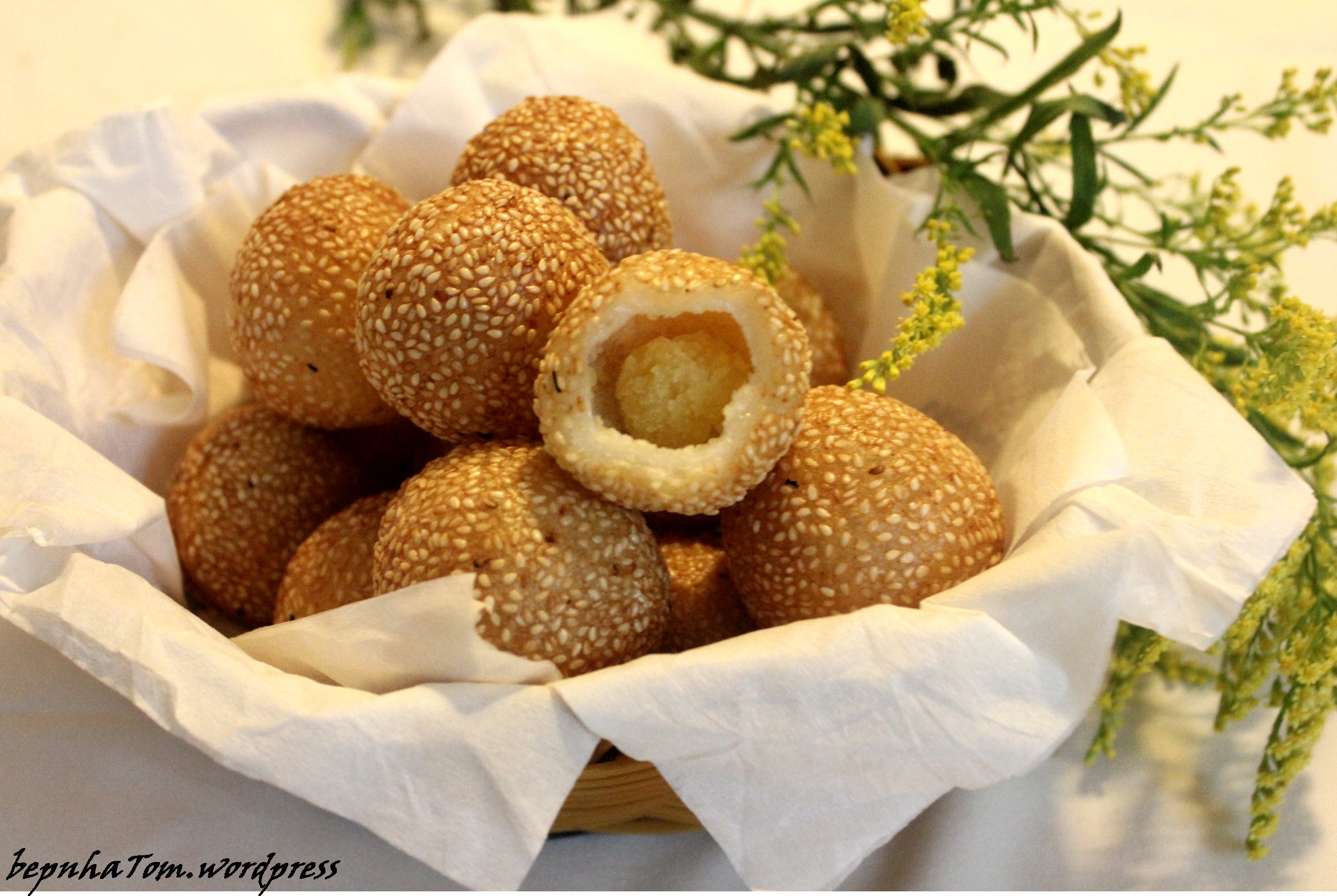 Donut is a very popular snack with each of Vietnamese in general and Hanoian in particular, but donut of Gia Trinh is a very special kind. The special of this donut is the separation between 2 parts: outer and cake-filling. The outer of the cake also be covered by sesame make it become more delicious. The cake filling has 2 kinds: one made from green been and one from meat. The price for cake is 2000 VND per green been one and 2.500 VND per meat one.