Thuy An village, a center of Rehabilitation for Handicapped Children was established in 1976 by The Ministry of Labour, Invalids and Social. Thuy An village located in Thuy An commune, Ba Vi district, Hanoi city. This is the place to care, nurturing, orthopedic rehabilitation, education, vocational guidance for disabled children, especially the disabled children affected by dioxin (Agent Orange) – The victims of the wars in the past. Currently the center is raising 150 children with disabilities including from 20% - 30% of the children affected by Agent Orange.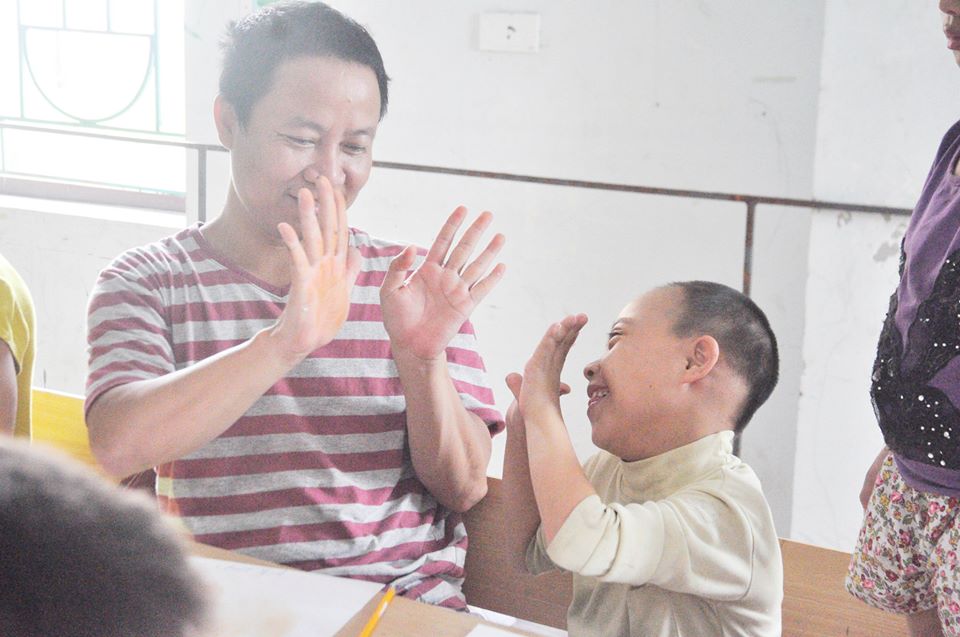 after infrastructure was built by government, Thuy An village received 289 people to take care, include 178 elders, 108 children from 3 to 15 years old (60 children with severe disabilities, the others have a slight malformation, a few are totally normal), 33 infants from 0 to 2 years old.
Nowadays, 160 children were rehabilitation, 97 children had orthopedic surgery, 185 children attended school, with the result 100% children pass the grade exams, 73 students obtained the title of Excellent Students. Each year, the center trains for 63 students in technical informatics, tailoring, weaving wool. After finishing the course, all the students can make the product that meet demand of the market.
Thuy An village is very near Duong Lam ancient village – an attractive destination with the historical and architectural value. Nowadays, many tour company has put Thuy An village as a destination in their tour itineraries. Coming here, tourist will know more about hard life of handicapped children, and war crimes that have been perpetrated against innocent children. More over this is also the chance for the guest to help and share the pain with the children.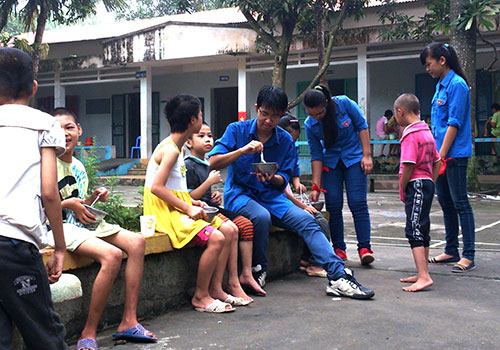 Moon Garden Homestay is one of the familiar guest of Thuy An Village. Located in Ky Son village, (about 5 km far from Thuy An village), Moon Garden Homestay ussually hold the tour for foreign tourist to visit Thuy An village. This is a meanningful activities for both tourist and the children. Coming to Moon Garden Homestay in a 3 days trip or more, tourist will have a half day to visit Thuy An village, talking and taking care of the unlucky children in the center. Moreover, tourist also have chance to discover local lifestyle with many other activities as working with local people at the farm, visitting local families or biking through the paths to visit some historical relics near by.