Related post: travel tips to avoid culture shock in Vietnam
Having a happy family with lovely kids is a dream of many people. Traveling with kids is not a hassle as we imagine, conversely, it can be the memorable trip because you can share the beautiful moment with the ones you love. The key that you need to know to have smooth trips with your kids is the balance between the rest time and activities.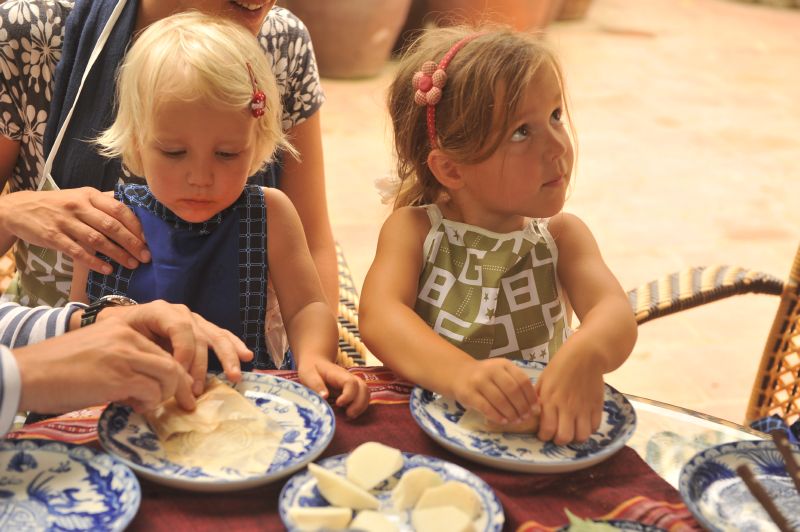 1. Travel with kids need to slow down
Traveling as solo or couple, you do not have to mind about the speed. But travel with kids, They are not strong like you, therefore you should be slow down and give them the time to adapt with the changes. Don't try to cram too much into itinerary, remember that your trip should be enjoyable and free-stress. One more things, you should care about your youngest child, all the activities should arrange for him/her can handle. The time for break and nap time is very important and should be well arranged because children sleeps longer and many times in a day.
2. Tips to save your money when travel with kids
Funding for travel is a matter of always being interested. To reduce the fund for your trip, you should be flexible in choosing the time. Avoiding the holidays and traveling in low season is a good idea, you can save money on flights and accommodation.
Airline companies sometimes have discount ticket, it would be great if you could hunt those tickets.
A very important thing that when travel with kids you should do is you should ask clearly about the policy for children. It also can help you to save money, because the accommodation and tour operator usually have a different policy for children with a suitable price.
3. Pack smart when travel with kids
Packing for the trip when travel with kids is always a big problem, because children always need to many things and we do not know what we should bring together and what should be leaved. The tip is just bring the most important things and leave the others because you can buy them at the destinations.
If your children are 6 years old and older, you should teach them to pack their own luggage, through which you can teach them the skills when traveling.
4. Travel with kids but you should give yourself private time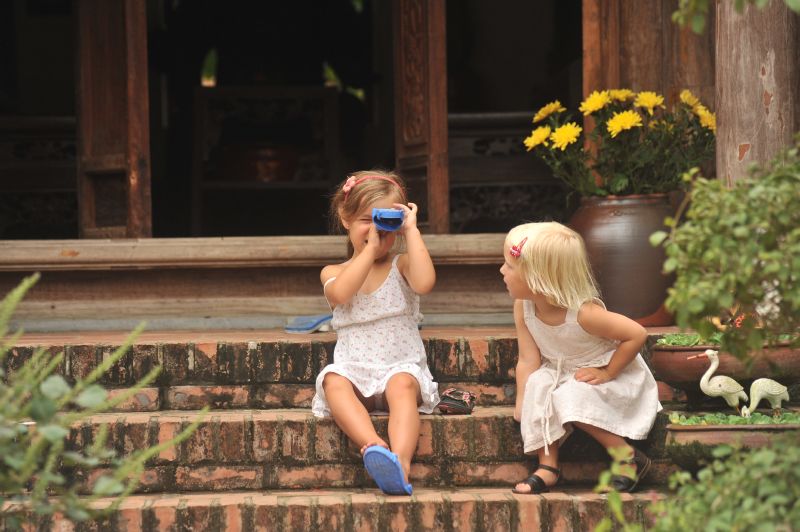 Travel is the time to relax and take a rest. You were try your best to work and take care for your children, therefore, you should give yourself some moments to refresh during your trip. You also can flexible in taking the rest. For example, while your child take a nap, you also can sleep or enjoy a cup of coffee in quiet. Keep this tip in mind or not you will be stress after the trip but not an enjoyable trip.
5. Capture your memories
The trip will pass through, and the experience may fade away after few years even few months, but there is a thing can remind you about what you have experienced during the trip: pictures.
Preparing a camera is a good idea for next memorable trip. The camera can capture the beautiful moments of you and your children during the trip. After the trip, you and your children can stay together, discuss about the pictures, share them to your and their friends. More than that, after few years, you also can see them again and remember about a wonderful trip you had with your children.
Travel with kids, of course, will not easy as travel solo or couple. But it would be a good trip than ever because you now have your angels besides to discover the new and beautiful things of the world. Therefore, take your children along with you, never mind about what may happen and make you tired, because overall, the tiredness is a moment, the beautiful memories will last forever.